My first trip to Madrid was as a newlywed in 2003. We emerged from Madrid Barajas airport, startled by the bright late-May sun, our vision still cloudy from the overnight flight. A driver met us in the arrivals area, and ushered us to a small white hatch-back car. We sped into the city, with Michael Jackson as our soundtrack as we emerged from the underground exit into the capital.
That first time, Madrid was overwhelming. I stumbled through the check in at the Occidental Miguel Angel ("Tenemos una reservación," I said. The clerk responded, "Your last name?") and went straight to bed, shutting out the bright Castillian sun with the heavy velvet curtains. We remained three days, including a day in Toledo – another day trip! – and a planned city tour that our jet lag helped us sleep through. Even still, Madrid remained an unwrapped gift until I returned three years later.
In 2006, while studying at Suffolk University for a master's degree, I joined a mixed group of students (grad students and undergrads) for a two-week summer session at its Madrid campus. (Here's a blog from a student studying at Suffolk Madrid now that I found courtesy of Google blogsearch.)  Even though it was a short time, sharing an apartment and establishing a routine made me feel like I had actually lived there. I always wanted to be a Madrileña, and for fifteen days, I could be. My first lesson: The best way to learn Madrid was through its Metro system – the cleanest underground transportation I had ever encountered.
When we arrived at our apartment, we were armed with the first set of directions: "Walk two blocks to the Cuzco station. Take the blue line to Nuevos Ministerios, and transfer to the orange line. Exit at the Universidad stop. Walk up the hill and the university will be on your right." None of us were prepared for the masses of people who also needed to transfer at Nuevos Ministerios during the morning commute, and that it would take us nearly thirty minutes for what was seven stops on the Metro. The roommates at Calle de la Viña – our address in Madrid – went together that first time; we needed moral support and only a few of us had a strong working knowledge of the language. Little by little, though, we grew more comfortable with the system, often using it as a guide to explain where something was.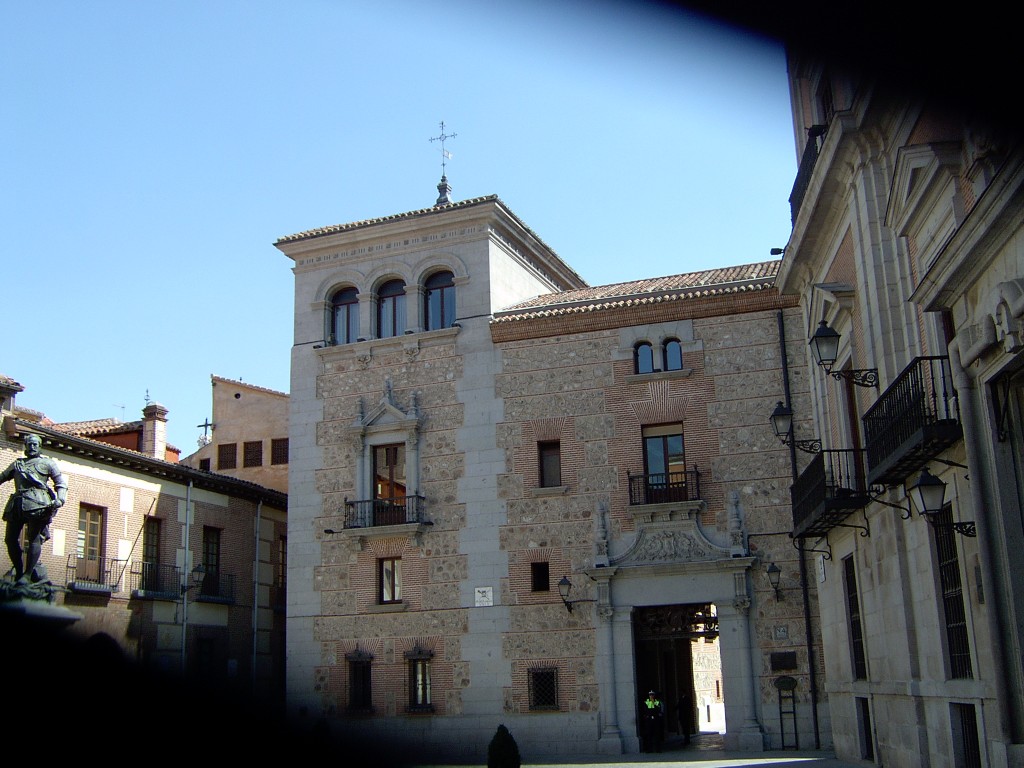 Want to go shopping at El Corte Ingles? Get off at Sol. If you walked a little bit, you could even find a Ben and Jerry's near the stop. Visiting the Royal Palace? Take the metro to Opera and it's a short – and beautiful – walk. Or head in another direction to the Plaza Mayor. Great meals and nightlife – head to Chueca. My favorite memory of using the Metro was the morning we went to visit Madrid's El Rastro, the famed Madrid flea market.
We took the green line to La Latina, with what seemed like a million other Madrileñas. The station was subterranean, with hundreds and hundreds of steps to climb to get to the surface. There was an escalator, too, but after a few tense minutes, I was unable to fight my way in and join the masses on it. As I watched two of my roommates get on the escalator from my place at the side, I gave in and started to climb the stairs. They were endless but I persevered. As I neared the top, I heard a gravely voice call out in approval, "la fuerta!" At least, I think it was approval. After all, for that moment I was one of them: a Madrileña.
Question for the community: Have you ever traveled a city primarily through its Metro/Underground/Subway system? Did you feel like you got to know the city better for having used public transportation?
Tags: castilla y leon, chueca, cuzco, el metro, el rastro, madrid, metro, spain, travel blog
Posted in Transportation |