what is iblogspain?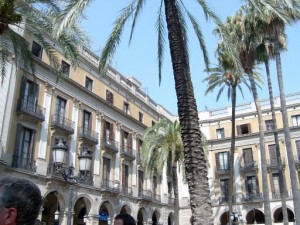 iblogspain.com is a virtual Plaza Mayor, the center of online writing about Spain. If you travel to Spain, read about it, and blog about it, you've come to the right place.
The site iblogspain.com was started by me (Luann Edwards), a social media manager who moonlights as a travel blogger. While you'll see some of my work here, my goal is to bring you the best scenes of Spain as provided by all of the talented writers and photographers in the blogosphere.
Share your own blog about Spain, link to articles and other work about Spain, and comment liberally. We're here to share, not sell – so please avoid promoting any products on this site.
We'd love it if you invited your friends to the plaza. But only if they love Spain, too.